About Us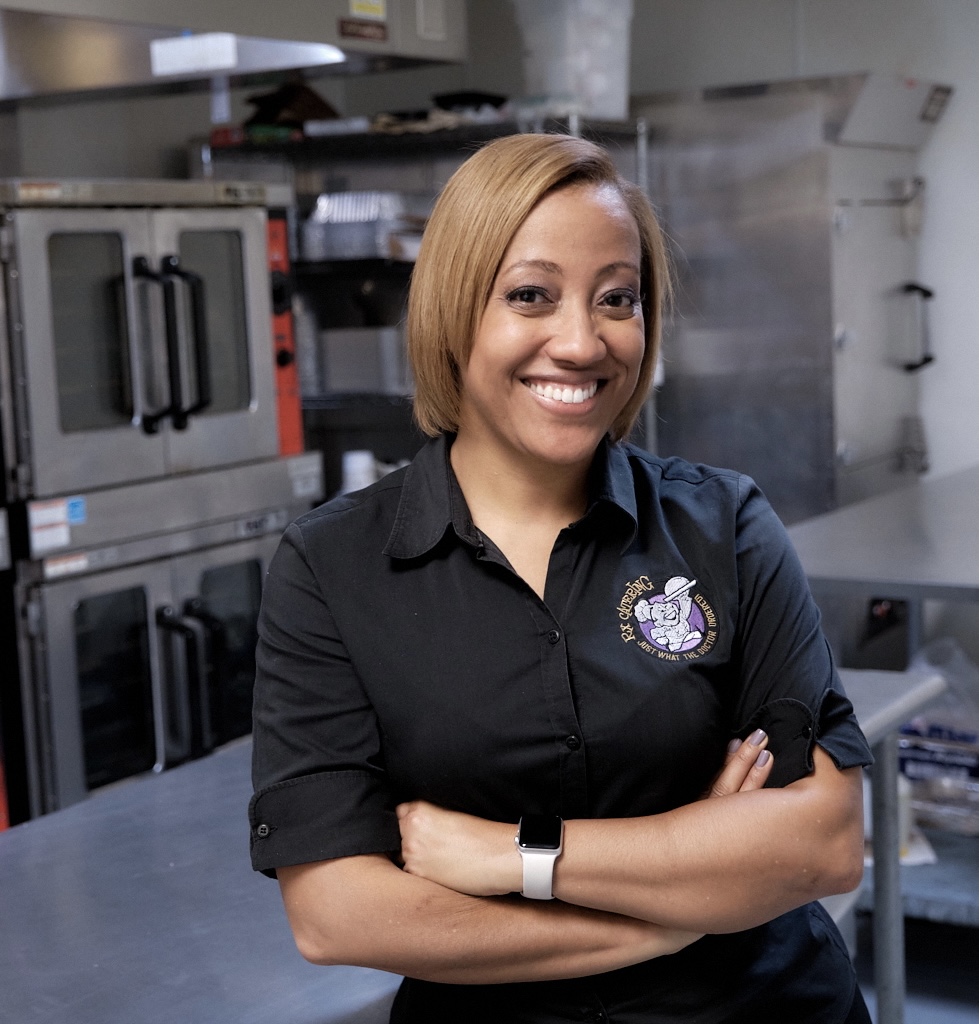 Cheron Reed Burns, a native from the Midwest, moved to the DC Metro area after graduating from Florida A&M University (FAMU) in 1998. While at FAMU, she received her Bachelor of Science degrees in Business Economics. It was there that the foundation of her future entrepreneurial journey was established.
In 2007, Burns founded Rx Catering –DC Metro, a full-service catering company providing daily services to schools, embassies, churches, health care providers, the Federal, state and local governments and private events in the Washington, DC metro area and coined/implemented the phrase, "We Cook With Love!" Rx Catering has had the pleasure of preparing and serving for many, including:
Prime Minister of India – Narendra Modi –700 Vegetarian/Vegan guests
House Committee on Homeland Security – Congressman Bennie G. Thompson
Foreign Affairs Committee annual holiday party
Department of Labor
Federal Aviation Administration
Department of Education
National PTA annual "Reflections Art Program"
United Negro College Fund, Inc.
Outside of work, Cheron is active in her sorority –Delta Sigma Theta Sorority, Inc., where she has held numerous regional and local leadership positions. She is also an active member of the Northern Virginia Alumni chapter of Florida A&M University, National Sales Network –DC chapter and the National Black MBA –Maryland chapter. Cheron has been recognized by the National Association for Black MBA as the"Entrepreneur of the Year."In addition to her accolades, Cheron is dedicated to supporting small businesses, mentoring emerging entrepreneurs and serving her community. She believes that through God all things are possible, and preparation is the key to success. Her passion for and dedication to whatever she does, has allowed her and her business to thrive even during the most difficult economic challenges.
Rx Catering DC in the News
GET UPLIFTED
VIRGINIA CATERING COMPANY SETS OUT TO FEED 10,000 FIRST RESPONDERS | GET UPLIFTED

ALEXANDRIA, Va. — Our first responders have been on the front lines of the COVID-19 battle for more than a year. Days and nights have run together for some and when exhaustion sets in, a hot meal isn't always readily available.

One Virginia woman set out to make sure our first responders have balanced meals.

Cheron Burns is the owner of RX Catering in Alexandria. Despite the challenges she and her business faced since last year, she's been able to put smiles on faces, and warm food in bellies.
Feeding our First Responders
ALEXANDRIA CATERING COMPANY WORKS TO FEED 10,000 FIRST RESPONDERS

ALEXANDRIA, Va. (WDVM) — RX Catering company in Alexandria is not only feeding hungry stomachs but is ensuring front line workers have nutritious and balanced meals when exhaustion sets in.

Cheron Burns, RX Catering Owner said, "It's the small things. You'd be surprised what people get from a small meal.